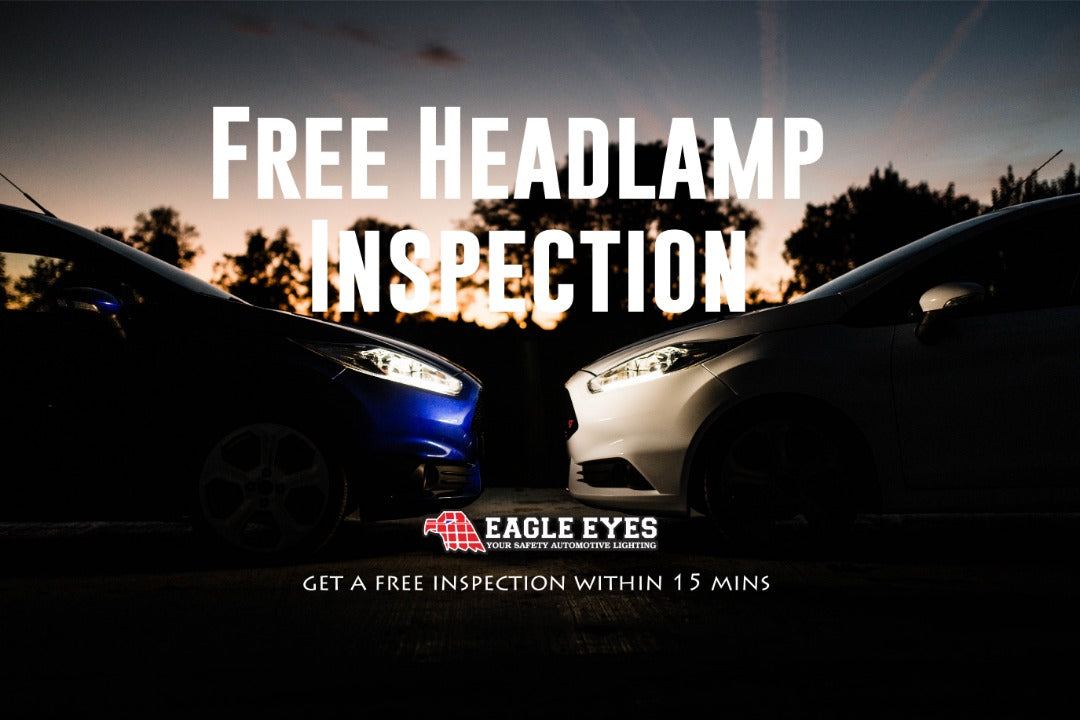 THE IMPORTANCE OF HEADLAMP (头灯的重要性)
by: Eagle Eyes -
Headlamp is very important, it lets you see on the road when you're driving at night, and also help others see you. That's all easy to understand, but few people understand just how big of an impact brightness have on driver safety.
头灯是非常重要的,它能让我们在夜里行驶的更安全。不过只有少数人知道照明度会对路上行驶带来多大的安全影响。
YOU SHOULD TAKE GOOD CARE OF YOUR HEADLAMP
(您应该照顾好头灯)
Do you know that there are more than 50% of car accident are caused by poor night vision? According to JPJ's report, most of the car accident happened at night, the main reason will be the headlamp's brightness!
You should regularly check your headlights to make sure that they are functioning properly, as bulbs do burn out or dim over time. At least once a year, we recommend that you have the expert technicians at our store inspect your car's headlamps to make sure they're functioning properly.
您是否知道,大部分的车祸都是在视线不佳的情况下发生的?根据陆路交通局 JPJ 的资料显示,每年60%的严重车祸都在夜间发生,最大原因在于头灯亮度不够!
您应该常常检查头灯并且确保它们能够发挥最清晰的照明度。每年都必须检查一次,让我们专业的车灯检查人员来确保你在夜间能够看的更清晰更远。
You Just Have To Take 15 Mins For Safer
 N

ight Driving!
(您只需要15分钟就能更安全的在夜间行驶)
This service only provided in Johor Bahru & Petaling Jaya, please leave your contact details below: 
我们在柔佛新山和八打灵再也免费提供头灯检查服务, 请留下联络资料以便让我们联系您:
EAGLE EYES FACTORY OUTLET
Johor Bahru : No.7, Jalan Persiaran Skudai 8, Pusat Perusahaan Skudai 8, Skudai, Johor Bahru
Customer Service: 016-710 9877 /
016-733 6680 / 016-226 6680
SUPER 72 AUTOSPORT
Petaling Jaya: No. 30. Jalan TSB 7. Taman Industry Sungai Buloh. 47810. Petaling Jaya.
Customer Service: 012-275 0168
Business Hour:
9.30am – 7.00pm (Mon - Fri)   
9.30am – 6.00pm (Sat)   
**Sunday Off**
E-Commerce Store